Finance/Fintech Businesses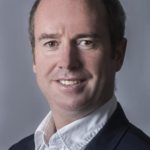 Columb graduated with an honours degree in Economics and Finance in 2000. From then until 2016 he worked in the financial services industry.
By 2007 he was managing the fund accounting operations for all the legacy clients from Dublin Mellon Financial for the newly-formed Bank of New York Mellon.
In 2009 he was tasked with being the project manager to outsource all cash and stock reconciliations to the Pune office in India. This job involved moving to India for six months.
In 2010 Columb joined Royal Bank of Canada Investor and Treasury Services as the fund accounting operations manager for all their Hedge Fund and Private Equity clients. The Private Equity portion involved the monthly and quarterly valuation of private companies and real estate holdings. The other main aspects of the role were client management, operations management, process improvement and being a part of RBC's sale team. In his spare time he enjoys travel and literature.